When someone mentions the band
Foreigner
to me, I instantly think of their classic song "I wanna know what love is" and I also  think of my favourite musical
Rock of Ages
as a few of their songs are used in the score.
I love classic rock music and often think when it comes to music, I wish I was born a bit earlier so I could have experienced such bands live in their hay day.
When I was invited to see Foreigner on their 40th Anniversary tour I couldn't have imagined how much I would totally love them and the songs I didn't know before.
I'm one of the many people who knows the lyrics to Foreigner's hits but didnt really know anything about the band. So before I went to the press call for their new musical 'Jukebox Hero', which was just round the corner from the Royal Albert Hall (which was also fittingly about a mile away from where Mick Jones the founding member of Foreigner wrote the classic hit "I wanna know what love is") I did a little research about the band.
In my hunt I discovered all the line up changes over the years. The only remaining original member is the guy who started it all, Mick Jones.
Luckily for the audience Mick was on stage at the Royal Albert Hall. He didn't come on until a few songs in but when he was on there was an energy coming off him that was contagious.
Kelly Hansen who is the front-man of the group and has been for more than a decade, does an excellent job. I was captivated by him the moment he hit the stage.  His vocals are fantastic and he has an instant connection with the audience, charming them and also running out amongst them a couple of times bringing a very intimate feel to the show.  In fact the whole band were so animated and were in my opinion some of the best live musicians I've seen as a collective for some time.
Kelly was so engaging. I loved the fact he asked the audience "most of you are over 40 right?". Well not me, first time I've felt young for a while.  Thanks for that Kelly. The tracks that are still played on the radio today are clearly still relevant as there were lots of others in the (sell out) crowd who were not quite that age too.
Going back to the musicians, I was wowed! Each musician had their chance to shine. I can sometimes zone out in a concert when they do the old "introduce the band" but not this time.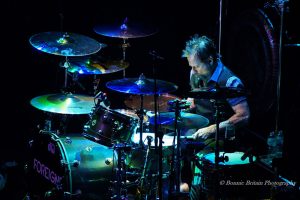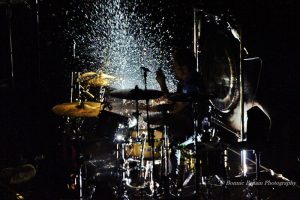 Thom Gimbel played an amazing sax solo on 'Urgent' but also spent his time on stage switching easily from guitar to keyboards, flute to sax. Now that's talent!  Michael Bluestein (keys) and Chris Frazier (drums) both had solo spots, which I was blown away by. The sounds that came out of those keys,and drums had me glued to them. The theatrics of twirling sticks and adding water to the drums to make cool effects was appreciated too.
Jeff Pilson and Bruce Watson were awesome too with loads of crowd interaction and high energy performances.
If you can not already tell, I really loved the whole show. It made me wish I had seen them before and I will definitely be looking out for dates in the future.
The encore gave everyone what they were waiting for in 'I Want To Know What love is' complete with a local school choir.
The Royal Albert Hall was lit up again. I had a little giggle as Kelly had asked the audience to get their "lighters out" before adding "or your phones", times have definitely changed. Then ending on a High energy track 'Hot Blooded'.
The fact that the tracks I have known and loved from the radio were not being played or sung by all the same people made no difference to me at all. Kudos to Mick Jones putting this band together over and over again and the awesome talent that are still at top of their game musically.
I would recommend any music fan to go and watch these guys, pure talent!
Just before I sign off I must say I really enjoyed the support acts too. John Parr played an acoustic set, he managed to fill the stage with just a mic and guitar and he was wonderful. As was Joanne Shaw Taylor and her band who got the crowd nicely warmed up for Foreigner.
Click here
to read my write up from the launch of '
Jukebox Hero
' the Musical and interview with writer
Dick Clement
.